Home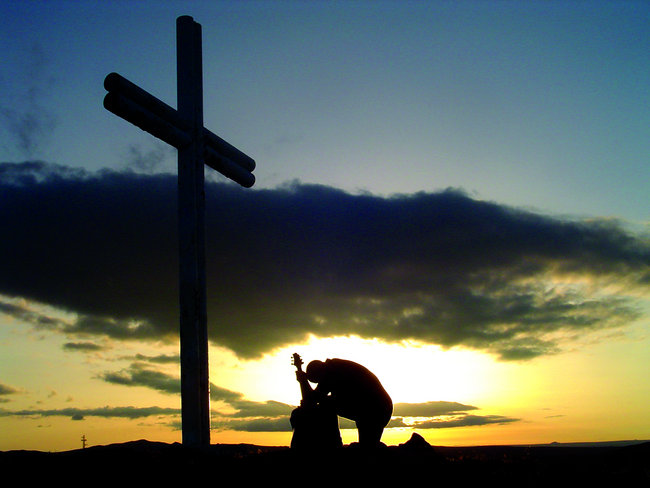 Some Spiritual Thoughts
Every problem is an opportunity to trust God.
Non is excepted, we all experience difficulties, problems, and trials throughout life. Usually, we also look for ways to solve those problems. All of the various solutions basically ask one of these two questions: "What can I do to solve this?" Or, "What can God do to solve this?"
In other words, we either try to solve the problem on our own, or we let God solve it. Obviously, it is much wiser to give your problems to God.
Therefore, in the midst of your problem, Trust in the LORD with all your heart and lean not on your own understanding (Proverbs 3:5). Trust God to solve your problems. Trust in the LORD forever, for the LORD, the LORD, is the Rock eternal (Isaiah 26:4).
During your trials you should frequently quote Psalm 91:2: I will say of the LORD, "He is my refuge and my fortress, my God, in whom I trust."
Furthermore, when you're truly trusting in God, there is nothing to worry about. Jesus said, "Do not let your hearts be troubled. Trust in God; trust also in me" (John 14:1).
Make this your cry: "Some trust in chariots and some in horses, but we trust in the name of the LORD our God" (Psalm 20:7).
Trust the Lord God Almighty in every area of your life, even during problems, because every problem gives you an opportunity to trust God.

Your spirit is more powerful than your flesh.
1 John 4:4 says, The one who is in you is greater than the one who is in the world. The Holy Spirit, who lives in you if you are born again, is greater than anything in the world, including your flesh. Therefore, you do not have to be controlled by your flesh and worldly lusts.
In Luke 10:19, Jesus says, "I have given you authority to trample on snakes and scorpions and to overcome all the power of the enemy; nothing will harm you." This verse doesn't mean that things won't come against us, but it does mean that even when hard things come against us, God has given us the power to remain peaceful and joyful even in the midst of the difficult circumstances.
Remember that God "is able to do immeasurably more than all we ask or imagine, according to his power that is at work within us" (Ephesians 3:20).
The power God has given us is amazing; however, many Christians never activate that power in their own lives because they don't really believe that God will personally work in them.
Remember that Jesus said, "it shall be done for you as you have believed" (Matthew 8:13). Therefore, dare to believe that God has given you the power to do awesome things for Him--things that you can only do because your spirit is more powerful than your flesh.
Let your life match your lip.
There are far too many Christians who live two different lives: one on the inside, another on the outside; one Sunday morning, another the rest of the week.
Such people are hypocrites, phonies, Christian liars; they live wrong lives. Why? Because they have a wrong heart. We must be very careful that our heart is clean and pure (see Psalm 51:10).
We are told in Matthew 12:34 why our heart is so important: For out of the overflow of the heart the mouth speaks. In other words, your heart affects your mouth.
Since our lives, and especially our words, are being examined by unbelievers, we must be careful to have a clean heart so that we will have clean words; and if we have clean words, then our lives will show good fruit. In other words, a good (spiritual) heart will bear good fruit.
No good tree bears bad fruit, nor does a bad tree bear good fruit. Each tree is recognized by its own fruit. People do not pick figs from thornbushes, or grapes from briers. The good man brings good things out of the good stored up in his heart, and the evil man brings evil things out of the evil stored up in his heart. For out of the overflow of his heart his mouth speaks (Luke 6:43-45).
Therefore, be careful that your words are clean and pure and that your actions are equally clean and pure so that the world will see that your life matches your lip.