ܕܟܠ ܡܕܡ ܡܨܐ ܐܢܐ ܚܝܠܐ ܒܡܫܝܚܐ ܕܡܚܝܠ ܠܝ
"I can do every thing through Christ which strengthens me."
Phil 4:13


"Let the little children come to Me, and do not forbid them; for of such is the kingdom of heaven." The Lord
Let us hear story of Jesus in
Listen to the Divine Liturgy
Listen to the Divine Liturgy of
Rev. Fr. Kamil Ishak Click here
Notes and Hymns of the Divine Liturgy in Syriac
Click here
in Malyalem
Click here

Visit Site of
Sunday School
Scouts
St. Ephraim Youth



Links
to our Churches
& organizations
&
Web Sites
---

[home]


<![if !vml]><![endif]>

<![if !vml]><![endif]>


Mark 10: 14


MISSION STATEMENT

Letter from His Holiness

Sunday Notes for the Bible Bowl
Pumpkin and Christian

Poems & Songs Prayer Page Hymns Bible Lessons General Page Bible Lessons, Quiz & Puzzle Page Bible Stories

Activities photos Articles Bible Truths
---
<![if !vml]>

<![endif]>
Upcoming Activities: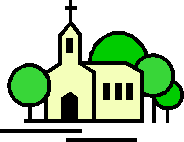 Back to School and back to our regular Sunday School Program classes.

I hope to see you all there this Sunday at 11:00 am sharp!

Everyone will take a simple test (DON"T WORRY, IT WON'T BE HARD)

We would like to see how much material you remember so then I can concentrate on certain lessons.

Here are some dates for the Program:

Sunday, September 10 Classes begin for 2006-2007 Program

Saturday, September 23 Fun Activity (at 5:00 pm) and then

Bible Competition at 7:00 pm ($5.00 per person for food)

Sunday, October 8 Recite the prayer "Slooth Khoon' in church

Saturday, October 28 Spiritual Gathering with Armenian and

Coptic Churches (in Santa Ana)

Saturday, November 4 Church Sleepover and activities

Sunday, November 5 Recite prayers in church

Saturday, November 18 St. Elizabeth Nursing Center visit

(for Thanksgiving) and Bowling

Thursday, December 14 Crystal Cathedral (Glory of Christmas)

Saturday, December 16 Christmas Musical

(at 7:30 pm in Social Hall)

Sunday, December 24 Recite prayers in church (Christmas)

If you have any questions please email me. Please forward this email to others.
Sunday School
Sleepover
at
St. Ephraim Cathedral
When:
Saturday, November 11
(this Saturday)
Time: 4:30 p.m.- Sunday morning
Cost:
Bring approx. $20.00
(dinner, breakfast, and activity)
Call or email me by Thursday to let me know if you are coming
(
626-335-6386 or patrim@verizon.net
)
What to bring: Evening will include:
Sleeping bag & pillow
Bible Study with Fr John
Church clothes & warm pajamas
Activity -maybe bowling
Toothbrush, hairbrush, etc.
Dinner at Restaurant
No I-PODS or MP-3ís are allowed
Ping-Pong/Games
<![if !vml]>

<![endif]>

---
---
All rights reserved.
No part of this site shall be reproduced without the prior permission of the webmaster.
© 2004 Syriac Orthodox Archdiocese of the western USA.